Download our full catalog
Products/Spare Parts/Easel 6 and 8 Brazmix
Easel 6 and 8 Brazmix
For Dredger and High Pressure Pumps
Durability for your job
Easel / Bearing for Dredge Pumps or 6 and 8 inch High Pressure Pumps. Unmounted version; Requires shaft mounting, bearings, flange, gasket tighten and covers, on customer's behalf. Works with iron or rubber disks.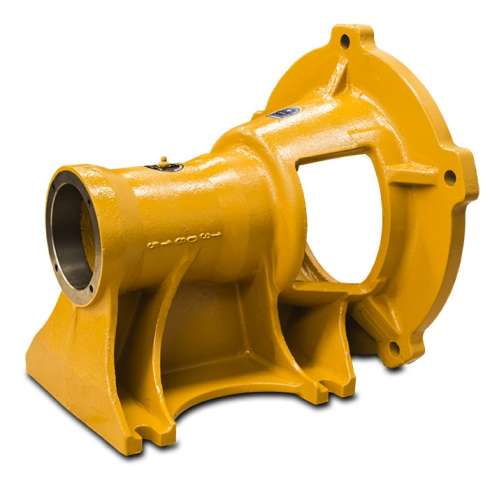 Operation Specifications

Technical description

Images
Product operates under the same conditions as Brazmix dredger and high pressure pumps.
Technical description
Product made of cast nodular iron. Machined to 6 and 8 inch support dimensions with 6310 bearings (three bearings).
Equipment should primarily be assembled with the proper and original Brazmix accessories for a better use and durability.
Easel can be mounted using the rubber disc.
Our products are warranted against manufacturing defects. See warranty conditions.