Download our full catalog
Products/Spare Parts/Closed Impeller High Pressure Pump
Closed Impeller High Pressure Pump
Impeller for Pumps from 3x2" to 8x6"
Brazmix Original Parts
Closed Impeller for "mestre chico" water pump (high pressure). Available for 3x2 "- 4x3" - 5x4 "- 6x4" - 6x5 "- 8x6" pumps.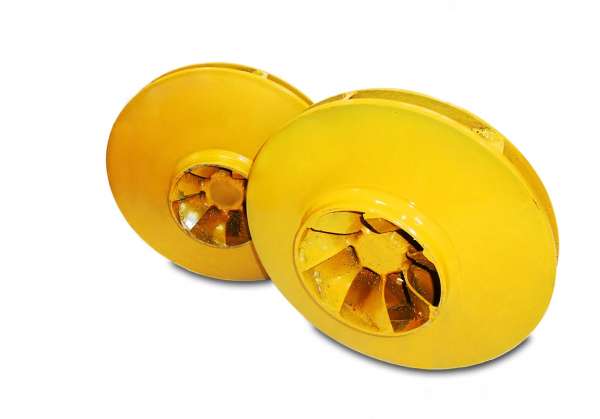 Operation Specifications

Technical description

Images
Technical description
Rotors made of sheet steel and welded in closed modeling.
This impeller model when coupled to a high pressure pump performs well in water movement. With higher delivery pressure than the opened rotor, the closed rotor aims to work with a slightly smaller volume of water, delivering higher pressurization on water lines that do not allow solids, only clean water.
By admitting only clean water, the durability of the internal components is high, prolonging the equipment's use time without changing parts.