Download our full catalog
Products/Dredging Pumps/Self Priming 4 inches Dredging Pump - TWP100S-XP
Self Priming 4 inches Dredging Pump - TWP100S-XP
4 inches Dredge Pump - Toyama
Complete Solution for Your Demand
*The informed value is refered to the price list defined for cash for individual sales, available for pick-up at our factory (no freight included). For special deals, multiple product quotes on the same order that includes shipping, different terms for payment, or exports, you must contact the sales department to receive the supplementary information.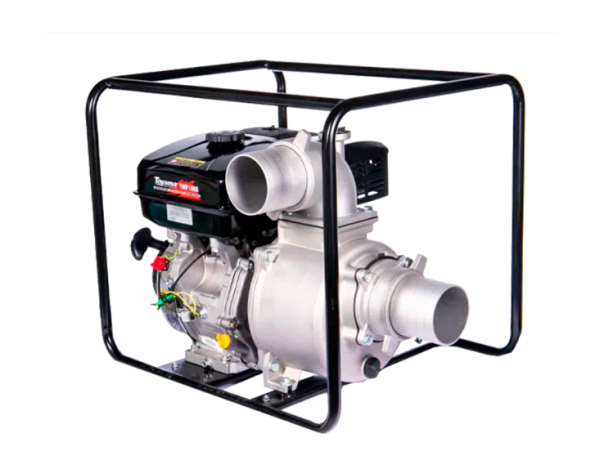 Operation Specifications

Technical description

Images
Technical description
The Toyama TWP100S-XP Self-Priming Motor Pump was developed for professional use. It is equipped with a 270cc gasoline engine and 9.0 HP of maximum power, with manual start.
Manufactured with high strength and durability materials, it has an aluminum body with a suction diameter of 4″ and a discharge diameter of 4″.
The rotor and volute are made of cast iron. It has a tubular frame that protects the set and facilitates transportation.
This type of pump is characterized by transferring large volumes of water at low pressure.
Meets professional demands such as: emptying small lakes or fish tanks and among other situations where necessary.