Download our full catalog
Products/Dredging Pumps/Dredging Pump 8" Internal Suction Nozzle
Dredging Pump 8" Internal Suction Nozzle
Internal Suction Nozzle - Iron, Steel or Nickel Alloys
Strength and high performance
Dredge pump with internal suction nozzle facilitates equipment maintenance if any solid gets stuck in the rotor. Maintains fixed discharge nozzle for an easy discharge pipeline fitting.
*The informed value is refered to the price list defined for cash for individual sales, available for pick-up at our factory (no freight included). For special deals, multiple product quotes on the same order that includes shipping, different terms for payment, or exports, you must contact the sales department to receive the supplementary information.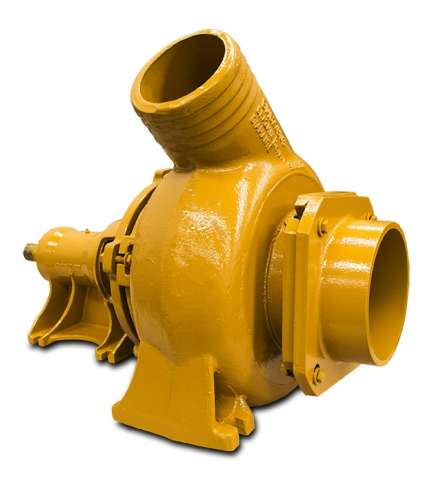 Operation Specifications

Technical description

Images
DREDGING PUMP 8 INCHES
ENGINE ROTATION
MINIMUM ENGINE POWER
ESTIMATED YIELD FLOW
SUCTION HEIGHT
OUTFLOW HEIGHT
1500 rpm
93 CV
395 m³/h
5 mts
20 mts
1300 rpm
65 CV
370 m³/h
4 mts
17 mts
1100 rpm
40 CV
306 m³/h
3 mts
14 mts
Technical description
Brazmix Original Dredging Pump. Sturdy metal alloy, product with Brazmix quality assurance.
Application: Suitable for the most diverse liquid and solid handling purposes in short, medium and long distances.
Pump often used for irrigation, fish farming, animal waste drainage, sludge / mud / sand transportation for industry and mining applications. It supports 70% liquid to 30% solids handling during its operation.
Equipment available in different metal alloys (Carcass or Snail) for better adaptation to the material to be dredged. Iron (yellow) alloys are indicated for moving sludge, organic sediments, mud, gravel and sand in low concentration. Steel (green) alloys are indicated for the movement of various materials but with greater resistance to stones, pebble and small gravel that promote impact. Nickel (black) metal alloys are indicated for the movement of various materials but with greater resistance to sand and sedimentary residues that promote abrasion.
Approximate Weight: 3 "Pump - 73kg / 4" Pump - 76kg / 5½ "Pump - 140kg / 6½" Pump - 184kg / 8 "- 240kg Pump. Weight may vary by model purchased and alloy chosen. The equipment has versions with fixed nozzles, where the hoses are coupled directly to the housing nozzle and versions with movable screw nozzles, where the hoses are coupled to a nozzle that is later screwed into the pump inlet or outlet.
Our pumps are not self priming, so it should be primed throughout the drive.
The parts that make up this dredger pump and are assembled together are: 1- Carcass or Snail 2- Impeller 3- Flange Tighten Gasket 4- Trestle Protection for Discs and Impeller 5- Shaft 6- Bearings 7- Trestle / Easel 8- Sealing Rings 9- Gasket 10- Screws / Nuts / Lock Washers.
The motorization and coupling installation to use this pump is a responsibility of the customer who acquires it, paying attention to the operating performance information (RPM, Flow and Total Head Heights) to ensure proper operation of the assembly.