Download our full catalog
Products/Dredging Pumps/Dredging Pump 2 inches
Dredging Pump 2 inches
Submersible
Versatility for many demands
Dredge pump with 2 inch discharge nozzle, suction and discharg bodies in cast iron for greater durability of the frame. Engine 1 hp.
*The informed value is refered to the price list defined for cash for individual sales, available for pick-up at our factory (no freight included). For special deals, multiple product quotes on the same order that includes shipping, different terms for payment, or exports, you must contact the sales department to receive the supplementary information.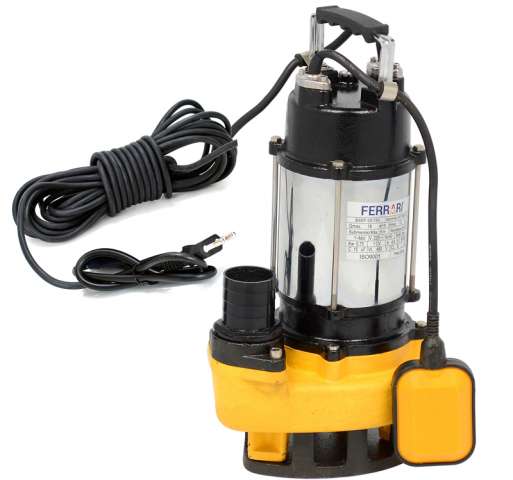 Operation Specifications

Technical description
2 INCHES DREDGE PUMP
ESTIMATED YIELD
DELIVERY HEIGHT
15 m³/h
2 mts
12 m³/h
5 mts
8 m³/h
8 mts
1,5 m³/h
12 mts
Technical description
Water Pump - Submersible - Ferrari BSEF-20/750 - 1CV - 220V
Technical characteristics;
Engine: 1 CV (750W) already mounted
Nominal Voltage: 220 Volts 60Hz
Maximum Flow (Q): 18,000 L / h or 18 m³ / h
Maximum Discharge Height: 13 mca
Discharge Nozzle: 2 inches
Maximum submersion depth: 5 mts
Protection Class: IP-68
Package Dimensions: 300mm (W) x 530mm (H) x 220mm (L)
Net / Gross Weight: 22/23 Kg
Application:
Ideal for places with risk of flooding, rainwater, wastewater (except fibrous liquids), for dirty water with suspended solids up to 15mm in diameter, for domestic sewage in the liquid phase with suspended solids, civil construction, underground drains, basements, elevator shafts, canals and flooded areas in general.
Attention; Not recommended for suction of sand and stones even with the ability to handle solids up to 15mm.